I'm soooo happy! I went to MAC yesterday. I took back the Prep & Prime and a few other things that I got but wasn't sure about or didn't open.
This is what I got...
129 blush/power brush. How did I EVER live without this brush. This should be a staple brush in every make-up junkies life! It really makes a world of difference. The 129 really helps your blush go on just amazing! This is a MUST HAVE!!
I got the
Cubic
blush. Gorgeous, gorgeous color. It's a nice muted soft pink color.
I also got the blush
Margin
. I LOVE THIS! To me it's like a very subtle So Ceylon... it gives that whole candle light glow on the cheeks. It's a stunning color. MAC description of it is
Muted peach with golden shimmer (Frost)
On to the shadows...I got Satin
Taupe
and
Woodwinked
. One word for both- lovely!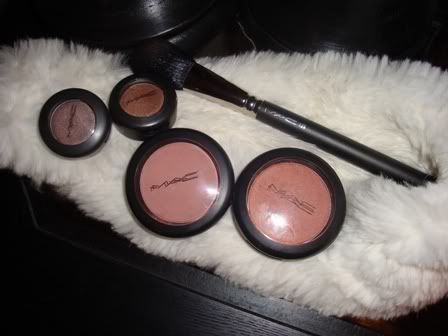 left to right- cubic, margin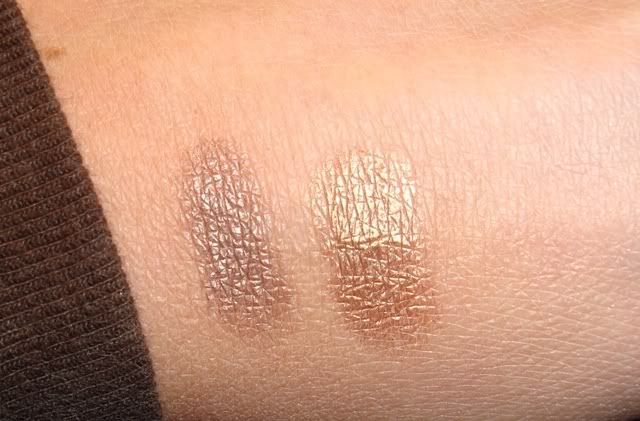 left to right- satin taupe, woodwinked