I love love love this stuff. I hate powder to tell you the truth because I have really dry skin and powder tends to make my face feel dryer. I hate the way it feels when I move my face... it makes my face feel so tight.
This stuff is different than any other powder I've put on my face. It's so light and sheer and really pretty! My face feels so soft and smooth. It gives you a very finished/glowing look. I love it! It's non drying and it's made for sensitive skin..so in sense... it's perfect!:) The color I use is TL 2.
It's $32 from Sephora.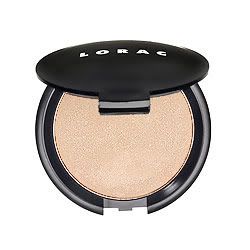 TANtalizer Baked Bronzer
This stuff is BEAUTIFUL!!! Very much reminds of MAC's So Ceylon but a little more bronze. It's such a pretty color and looks great on. It's an amazing pop of color and fab glow... it's $28... I still prefer the SO Ceylon but this is a def must have because it's a little different in color.